Custom Enchantments !
Special Note : Buy these at your own risk as they have not been full tested, and might have to be removed if they are abused or glitchy.
- Cannot be used on books (The programmer said it may be added in the future)
- Can be bought from the enchant signs in Asmodae City (/port trade)
- Cannot be combined (The programmer said it may be added in the future)
- Not all of the enchantments in the description are in the game due to their potential to be too overpowered.
Global Enchantments
Blind – Blinds the Enemy.
Gooey – Hitting your enemy rapidly causes the enemy to be flinged into the air.
Block – Blocking with a Sword increases your Resistance.
Ice Aspect – Slows your enemy on hit. Has a Chance to freeze an enemy Player.
Shockwave – Upon hitting an enemy, you hurl up the ground in front of you.
Crippling Strike – Cripples your enemy on hit.
Vampire – Heals you by half of your damage.
Wither (Thanks to phoenixlzx) – Withers your enemy on hit.
Headless (Thanks to rpgrowland, IAmNotPopular and hetjoshi) – Gives you the head of an enemy you killed.
Tools only
Smelting – When destroying a block, get the smolten products of this block.
Energizing – Allows you to dig faster for a tiny moment after breaking something.
Quickening – Breaking a block will give you a temporary speed boost.
Bow only
Firework – The arrow constantly spawns fireworks for 5 seconds. May cause lag if spammed ( arround 50 arrows at once ).
Paralyze – Slows, Blinds and Weakens your enemy completely.
Volley (First merged contribution! Thanks to fantasm0) – Fires multiple arrows in a cone in front of you.
Wither (Thanks to phoenixlzx) – Applies the Wither effect to your enemy.
Piercing (Thanks to Hetjoshi) – Ignores your enemy's armor.
Bounty Hunter (Thanks to Darkman_Bree) – Gives you bounty when you hit another player.
Healing (Thanks to rpgrowland and hetjoshi) – Heals your target for 1 heart per level.
Armor only
Hardened – Applies Weakness to the enemy that hit you.
Frozen – Slows the enemy that hit you.
Obsidianshield – Gives you Fireresistance.
Revulsion – Applies Nausea to the enemy that hit you.
Boots only
Stomp – Boots. If you land on an enemy and would normally get Falldamage, you give the Falldamage you would take on the enemy, negating the damage for you.
Helmet only
Implants – Automatically replenishes your Food/Airbar when moving.
Glowing – Gives you Nightvision.
Maze Contest Update!
Thanks for all who entered the maze contest ! You will all be awarded a special bow, and the top 3 winners will be getting their prizes soon ! I am still judging – Tara
20% Off Ranks until Feb 13th
40% Off Shard items until Feb 13th
10% Off McMMo Skills
New: Warlord Trail Perk in testing: /c trails
Upcoming:
New dungeon is currently being built.
Also , you can participate in our building maze contest !
More information can be found here:
50 % Off Ranks + 2 Holiday Wands

70 % Off Shard Items
Christmas Quest in Testing
/port xmas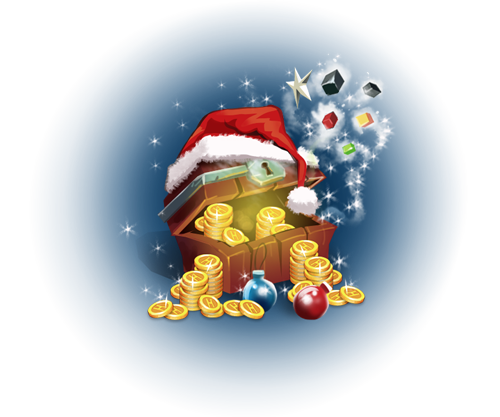 Santa is now giving gift boxes for 30 Snowflakes!
Inside is 1 of the following:
Snow Set Piece
Reindeer Set Piece
Christmas Set Piece
Dragonbreath Set Piece
Blizzard Set Piece
Snow Wand
Scratch Cards
Soul Dust
Lesser Soul Dust x 30
Legendary Chest
Epic Chest
Rare Wand Chest
Staff of Frozen Tears (Dragonbreath Wand)
Yeti's Chilling Femur of the Blizzard (Blizzard Wand)
Lament of Frozen Sorrows (Snowfall Wand)
and more possibilities !
Christmas Sets: (Only during Xmas!)
Snow Set: +1 Speed
Reindeer Costume Set: +3 Leap
Cookie Set: +3 Saturation
Blizzard Set: +1 Absorption
Grinch Set: +1 Night Vision
Scrooge Set: +2 Night Vision
Krampus Set: +1 Strength
Santa Set: +4 Leap
Christmas Set: +2 Absorption
Dragonfrost Set: +1 Strength
25% off most items in the store including ranks during December!
Fixed:
- Strength 2 potion glitches (Disabled)
Readded !
 5 Dragon Shouts re-added so far:
Learned from bookshelves in the Dungeon World. (right click the bookshelf)
Commands:
/shout list
/shout word1 word2 word3
/cast bind word1-word2-word3
What they are:
Elemental Fury(Su Grah Dun):  Gives momentary haste and strength buff.
Hints:
Dwarf ruins – a room? (Merlin Saga)
World Tree (Asm0dae Adventure)
Forge in Yarlside (Asmodae Adventure)
Unrelenting Force(Fus Ro Dah): Throws enemies back.
Hints:
Justicar Castle (Merlin Saga)
Anubis Underworld Dungeon (Asmodae Adventure)
Loki's Dungeon (Viking Journey)
Whirlwind Spirit(Wuld Nah Kest): Gives you momentary burst of speed.
Hints:
A waterfall near a camp. (Asmodae Adventure)
Wrecked boat in mushroom valley (Asmodae Adventure)
A cave that leads to a treasure island (Viking Journey)
Cyclone(Ven Gar Nos): Creates Cyclone at enemy.
Hints:
Fall in the right place. Millies Mansion. (Merlin Saga)
A dark cave with Harpies. Mushroom Valley. (Asmodae Adventure)
Swim to the skies. (Viking Journey)
Fire Breath(Yol Toor Shul): Burns enemies.
Hints:
Pwings Tutorial =) /warp tutorial
Dragon Cave. (Viking Journey)
Pandora's Dungeon. (God of War)
SALE: 40% Off Ranks
3
5-40
% Off Items
             60% Off Shards
BONUS: Free Turkey Wand with a rank bought!
Thanksgiving day sale will continue til Dec.1st

Spell Turkey Breath:
Thanksgiving Event Open:
/port turkey
Slay turkeys to collect turkey slices for turkey man to get a random prize!
Low chance of rare Plucked Turkey Wand !
Recent new additions:
Legendary staff at weapons hall.
Over 10 new spell wands and artifacts (available from boss drops) Or just click here !
Halos added to boss drops and a permanent halo on each Shard Staff.
Shard Staff spells have a makeover.
Added 6 new set bonuses (Earth Set, Ascalon Set, Werewolf Set, Withered Soul Set, Draugr Set, Gatekeeper Set)
Now available in the weapons hall, costing 40 shards.
Includes the powerful Lavaburst spell:
New Wands added:
Springrain Staff:
Flood spell: Damages enemies inside the water for a period of time.
Asmodaes Embrace:
Clarity: High mana regen spell.
Kindlespirit: Chain spell that sucks spirts out of your enemy.
Biting Wind Cane:
Hurricane: Summons a water typhoon to damage your opponents that stand inside.
Soulkeeper of the Void:
Soulkeeper: creates a purple shadow to target your opponents.
Valhalla's Majestic Geyser Staff:
Geyser: Pushes enemies in the air with hot lava.
Artifact of Reflect:
Reflect: Reflects spells back to the caster. 3 second cooldown. 2 uses. PvP Only.
And some other corresponding artifacts… Read about all our spells in the spells section in our gameguide
Or just click here !
Screenshots:
November Sale – 25% Off Ranks
Ends on the 23rd !
Coupon Code: Sale
News: Today I buffed some bosses in mushroom valley's loots.  I also buffed Crusader and King Set from the Merlin saga.
I then fixed all voting and pvp set rewards for the future (Some of them were not giving HP or the correct Set Bonus Name)
If your +HP or Set bonus does not work from them, it is because it is old, and one of our staff made a cruticial mistake. Also fixed an issue with /hat not working.
 ** If your set name has more then one color, it will not work.  You will need to obtain a new version of it from the same boss..

Set Bonuses Additions:
It is said there is great power in obtaining a full set of magical items!
Merlin Saga Sets:
Kings Set: +2 Speed
Wolf Set: +1 Leap
Divine Set: +1 Leap
Crusaders Set: +1 Speed
Asmodae Sets:
Bandit Set: +3 Leap
Troll Set: +1 Speed
Destruction Set: +1 Strength
Nightmare Set: +2 Night Vision
Venom Set: +2 Leap
Dragon Set: +1 Strength
Donation Sets:
Lord Set: +1 Absorption
Saint Set: +1 Leap
Overlord Set: +1 Leap
Warlord Set: +1 Speed
Donator Legend Rank Dungeon+:
Dwellers Set: +1 Absorption
Voting Sets:
Voter Elite Set: +1 Night Vision
Hellish Set: +2 Invisibility
Fallen Knight Set: +1 Strength
Voters Lil Monster Set: +3 Leap
Irish Set: +1 Speed
Sun Forged Set: +1 Strength
Oblivion Set: +1 Absorption
PvP Sets: (pvp loot chest)
Warrior Set: +1 Speed
Knight Set: +1 Strength
Emperor Set: +1 Strength
=====================
Special Holiday Sets:
Halloween Spooktown Sets: (Only during halloween!)
Halloween Set: +1 Night Vision
2015 Halloween Cheer Set: +1 Leap
Trolled Set: +1 Nausea
Ghost Set Bonus: Invisbility
Herobrine Set: +1 Strength
The host has fixed the internet issues ! Server is up and running =)
Oct 2:
The email response I recieved from server hosting:
Hello,
We are currently experiencing an issue with a part of our network. Our team is currently working hard on this issue in order to fix it as quick as we can. This situation will be back to normal shortly.
I apologize for this inconvenience, we are working as fast as we can to put your server back to normal.
Thanks for your understanding and your patience.
Best regards,
Jesse W.
VIP Support
40% off all ranks til the the 1st of November!
Free halloween spooky spell with a rankup during halloween ONLY!
Coupon Code: Sale
20% off other goodies.
Halloween Spell :
We also added the spell wand as an extremely rare drop in the Halloween Event, Good Luck!
We will be having another costume contest on Oct. 24th, be there for rewards!
Winners of Oct.17th Costume Skin Contest:
1. 2Fast4Them
2. Glistam
3. UltimoTofu
Halloween Area is currently being tested for 1-2 days.
It will be open officially in about a week, so get your Halloween skins designed soon for our contests!

Battlepets should also be coming in 1-2 weeks.
Set bonuses are being added !
So far:
Ghost Set Bonus: Invisbility
Bandit Set: +3 Leap
Lord Set: +1 Absorption
Halloween Set: +1 Night Vision
2015 Halloween Cheer Set: +1 Leap
Saint Set: +1 Leap
Dragon Set: +1 Strength
Overlord Set: +1 Leap
Warlord Set: +1 Speed
Trolled Set: +1 Nausea
Dwellers Set: +1 Absorption
Herobrine Set: +1 Strength


Scratch Cards from vote points !
SCRATCH CARDS! Just hold shift and move your mouse (cursor) to scratch!
(Don't click your mouse while trying to scratch, after everything is revealed, just move your cursor off the grey area.)

Item Set Bonuses !

Wearing a full set will add a bonus like speed, jump boost and more !
Factions is added. Towny broke , I'm sorry.
I configured factions to be non raidable.

I changed factions world to non pvp.
All towns have been lost. You will need to join a faction now.
Explanation as to why this happened:
I tried to update towny to the latest version, then all the issues happened.
- Town Mayors could no longer control their towns.
I then gave the errors to the towny developer who said to restart as it wasn't something he could fix.
I then tried to revert back and it failed due to towny being such a fussy plugin.
(towny safe mode forever)
So I had no choice but to restart over.
Sorry guys but there wont be any individual refunds, I cannot refund 1000s of players.
Every saturday for the next 2 weeks there will be a money chest with $5000 for players at /spawn.
So if you lost alot of cash, come online this saturday and next saturday to get some extra cash.
If you dont remember where your outpost was, well do /home. If you lost your /home, you can request staff to lookup player homes that lived next to you, if you give out their player name.